This is an unpublished article for Chicks Inc. A sassy and bold marketing agency that helps aspiring entrepreneurs and small businesses improve their brand and grow their audience. This is Part 2 of a 2-part series called The No BS Guide to Online Networking. Special thanks to Gary Vayneruck for inspiring this post.
You can get results online.
Trust me.
You can get clients and become friends with popular people just through social media.
The problem is that you're doing everything wrong.
You're doing one of the following:
You're not nurturing online relationships

You're not committed to staying on social media long-term

You're mad that you're not getting enough attention yet

You like reading about social media instead of practicing it.
But all of this is going to end today.
I'm not allowing you stay stagnant with just another basic blog post. Nope!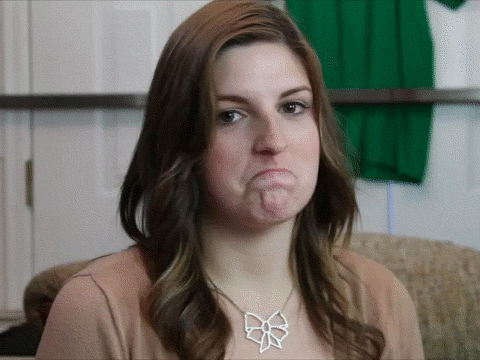 Because I'm exposing myself.
I'm sharing all of my social media secrets with more video tutorials and screenshots of my notfications.
Yes, that's right! I'm showing receipts!
After this, I don't want to hear any excuses for why you're not active online.
Reading this guide alone will make you a networking superstar on Twitter, Instagram, and Facebook.
So get another sandwich and let's begin: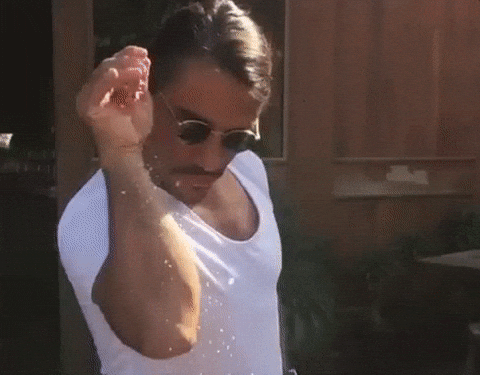 How to Network on Twitter
Twitter is LIT. No matter how many articles are published about the demise of Twitter, it is still very much relevant in pop culture. Go there, if you want a front seat to the latest drama. Gossip aside, Twitter is a great conversation tool. Not a broadcast channel like most online marketers claim.
Find the Right People with Keywords and Hashtags
You can find people and brands quickly by searching their name in Twitter's search engine. If that's not enough, search keywords and hashtags. I entered #beautybloggers, then looked at the top, latest, people, photo, and video tabs:
If you're looking for a specific job title, I recommend first looking at LinkedIn. For example, I'm a big fan of Lola Shoetique and would like to work with them in the future. So I searched for the person who I would work closely with. It's Vilma, their art director.
So, I searched for "art director" and #artdirector and found so many people with the same title.
If you need more keyword inspiration, find more hashtags with these websites:
Discover Who They're Following
People follow and retweet others who are like them, who are personally close to them or have something they admire. Finding who an influencer or brand follows will introduce you to more like-minded people. Or it can reveal contacts that will help you meet the influencer someday.
For example, Refinery29 follows people who are professional writers:
I searched the term "associate editor" on Twitter, and found more high-profile writers:
Discover Who is Following Them
You should also check out people's follower. They're similar individuals who can buy and work with you too.
Fitness on Toast's followers are fitness lovers and brands. Regina's followers are mostly aspiring female entrepreneurs and writers.
Check Out Twitter Suggestions
When you follow a person, Twitter will recommend a few related people you should check out too. These people usually do the same thing as your prospects or Influencers. And look at the sidebar feature called, Who to follow. Click "view all" and see more suggestions.
I can see your list building up already.
Organize People by List
Losing track of all these profiles is easy. Only retweet the people you want to network with a list on Twitter. Here's how you can create and add people to lists.
To learn more on how to manage your Twitter lists, please READ THIS.
PRO TIP: When you add a person to your list, that person gets notified. So you should either write a great list title like "blogger superstar" or set your list to private.
Make Retweeting a Habit
Soloprenur Superstar, Melissa Griffin, explained her secret to winning on Twitter: It's by promoting other people's content like a muthafucka!
She recommends the 70/30 formula. Retweet and like other people's tweets 70% of the time, then promote your stuff 30% of the time.
What's so great about lists is that you a get a more filtered feed compared to your primary feed. So it's easier to engage with the people you want.
Reply with Value
Get on your prospect's radar by responding to their tweets.
Are they posting a question? Looking for a suggestion? Give them a link to an article or video that helps them.
OR are they just freely talking? Start a conversation by adding your opinion.
You should do the same for people not on your list. Just be helpful!
Share and Talk about Their Latest Work
Show a prospect that you're not another spammer by sharing and referencing their work. Do this by clicking their website, blog, or portfolio link on their profile. If you can't find any links, Google their name or brand.
Share their content with social media buttons. If you can't share their content directly, copy/paste a link to their page with bit.ly and don't forget to tag them. Here's how you can do it:
If they don't have a website, take a screenshot of their portfolio or images from their other social media. Again, don't forget to tag them.
This helps your prospect by exposing them to a new audience.
Next, tweet at them, telling them how you loved their content. They will most likely say thank you. Then it's your turn to continue the conversation.
Show Off Your Research
At this point, you already have done personal and professional research of your target. Bring it up by tweeting them about it.
Tell them how much you like their interests, content, job, or industry. Here's the tweets after I did a review of an Influencer's book:
It's an easy way to get your stuff promoted.
Slide into their DM
By now, your prospects are aware of you. So make your move!
Get into their DM's!
Explain to them how you like their work, would like to get to know them, and how your value can help them.
If everything goes well, ask to take it off of social media and into email.
How to Network on Instagram
Instagram is the new girl at school. Quickly, it became one of the most popular social media platforms in the world. Gary Vee shared how important it is to have a strategy when networking on Instagram:
He's plan was good, very actionable but not great.
Here is your new Instagram networking plan:
Use Your Lists to Cross-Network
Most of the people you meet on Twitter and Facebook are present on Instagram and vice versa. If you don't get any traction on Twitter, you can re-connect with prospects on other platforms. Here are 3 easy ways you find their Instagram accounts:
Plug their Twitter handle or full-name into Instagram's search.

Search for their Instagram on Google

Click on the social media links on their website
Don't forget to add their Instagram @'s to your spreadsheet or CRM.
Search Relevant Hashtags
Discover new people by using relevant hashtags. Use the same keywords that you use on Twitter. You'll attract more people to you instead of the other way around.
Need more help?
These websites will help you find more hashtags relevant to your networking:
Check Out Instagram Suggests
Discover more connections by using Instagram suggests. To me, not enough people are boasting about this excellent feature.
Here's how it works: Once you check out or follow a person's page, Instagram will give you a list of individuals who have similar content and connections to the person you're looking at.
I fucking love it!
Just simply follow a person or click on the little triangle. On your phone, don't forget to click on SHOW ALL.
To cut my outreach efforts in half, I look for suggestions on one user then look for more suggestions on the profile I just clicked:
Again, Find Out Who They're Following
Like Twitter, see who they like and connect with by looking at their followers. You might discover a social circle that you can join in.
I also advise you to check out their followers, but some people have so many that it can be tiring to search. Look at the comments and likes instead. You might find people there.
Check Out Collection, Community Major Brands, & Bloggers Pages
I can't believe I'm about to reveal secrets that I wished y'all paid for.
There are specific Instagram pages dedicated to rounding up posts from other people. These are gold mines for prospecting because of their tags. When you click on a post, you'll find a sea of new people and businesses to research.
@leggingsofthemonthclub and @mensfashionpost are examples of a collection page. They feature the hottest up and coming influencers and brands.
This slideshow requires JavaScript.
@blackbloggersunited and @bloggersofatl are examples of community page. They feature people and small businesses to build a circle around a specific topic.
This slideshow requires JavaScript.
@hotmiamistyles and @ultabeauty are major beauty and fashion brands that benefit from UGC (user generated content). They feature established and new stylish women who want to grow their following.
This slideshow requires JavaScript.
@realchristinaamato and @micahgianneli are examples of bloggers. They promote businesses and brands. They tag brands that they're wearing or collaborating with. This helped me when I was building my e-commerce list.
This slideshow requires JavaScript.
Almost every industry has their form of collection pages, just use your keywords. These pages are so helpful because they compliment each other. Influencers are tagging businesses and businesses are tagging influencers. It's an amazing cycle.
These pages will help grow your prospect list FAST.
Don't Ignore Your Followers
I know I'm a broken record, but I don't give a fuck: DON'T IGNORE YOUR FOLLOWERS! The people who are following you are the people who like what you do.
I'm a keep it real. I'm not active on Instagram as I should be. When I'm on Instagram, it's usually to create and publish content for other people. Or to find new possible clients.
For over a year, I had only ONE post on my page yet people were still following me and liking it. When I started to follow people for creative inspiration, different but related people began to follow me.
And these people had a lot of more content and followers than me. They were also business owners and I'm looking forward to networking with them.
I noticed how Instagram improved it's targeting and is now using "you are what you attract" model to generating recommendations.
Comment and Like Their Sh*t
Ok, you know how to find people. But now you need to learn how to better engage with them. Start by liking and commenting on their post.
Do this all the time. Leave thoughtful comments and questions to get a reply.
So when you DM them, they can't call you fake.
Repost their Content
Not enough people do this. It helps you and the people you're promoting.
Build connections by featuring influencers and fellow industry people on your page. Share their work or profile. Explain why they're so awesome or offer them advice.  We did this all the time with our followers.
If you sell services, put a business or owner on blast. For example, if you want to design a website for a business. Take a screenshot of their poor site and post it on your Instagram. Tag both the business and founder pages. Explain in the caption what's wrong with it and how it can get better.
Boxycharm loves to feature their customers:
Slide into their DMs, again
After you been commenting and liking their work for a while, it's time to talk over DMs.
Offer your value proposition and ask them to commit to the first ask of giving you their number, email, or Skype ID to connect with offline.
Remember not to be discouraged if no one replies back to you. Just keep engaging with them and network with more people.
Check your notifications
Don't miss a thing but always checking your notifications.
See if any of the people you connected with responded or liked your posts.
Find out who is liking and following you. These could be new people you can sell to or network with.
How to Network on Facebook
The last channel you can network on is old-reliable, Facebook.
It might not be as sexy as it was in the past like Instagram, but it's sophisticated and targeted features are perfect for networking.
It's still the most popular social media site with the most users in the world.
Take Advantage of Facebook Search
Still got your list of keywords and hashtags? Use them in search to find related people, groups, and pages. Filter your results by location, posts by your friends, and posts by groups.
Search for People and Friends
Take the names of the people you found on Twitter and Instagram and find them on Facebook. But remember that Facebook is a much more personal channel, people don't want to be bothered with hard-selling messages.
Click on the small triangle next to "Add Friends" to find their interests. You might find a conversation starter and learn more about your prospects.
And click to find more of their friends. You might have to befriend a person to get access to this information.
Because like I said before, people tend to like and be friends with people or pages similar to them.
Ask a Friend to Introduce You
Sometimes the people you want to connect with is a friend of your friend. People are more likely to open messages presented by a friend than a stranger.
So kindly ask your friend to introduce you to a prospect.
Find and Join Groups
Facebook groups are awesome. We have a lot of them. Their main purpose is networking!
If you're a service business, I recommend you joining groups that your ideal clients are in. This way, you'll have a sea of potential customers or clients.
Use keywords to find a list of qualified groups. When involved in a group, pay attention to member size, posts, and tags.
On the side section, Facebook will give you a list of suggested groups based on your history and interests. Take a look at them!
Make Participation a Habit
The best groups are active groups. Get the most out of them by sharing helpful videos and articles.
Like and reply on other members' posts.
This will show you care about the group's subject.  Soon people will start sending you friend requests or be more liking to accept yours.
I recommend picking 5 active members and building a more personal relationship with them by messaging them outside of the group. 
Message Before Sending a Friend Request
A lot of people don't accept friend requests from people they don't know. Before sending a request to an Influencer or prospect, message them how you would like to be friends and how you can help them (your value offer).
Again, Facebook is a more personal channel. Start conversations with a more casual and giving tone. Talk to them like you would talk to a real-life friend.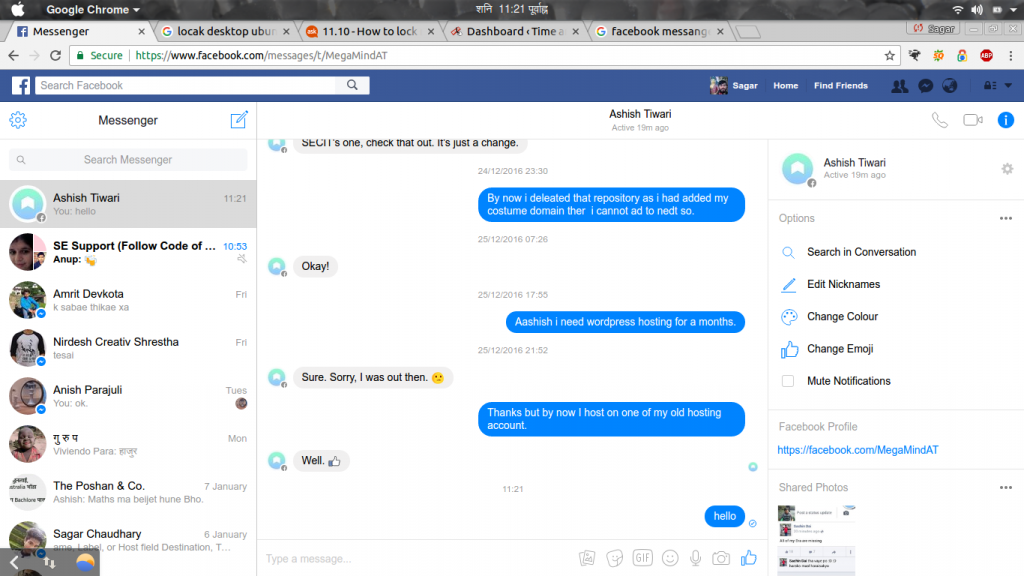 Engage with their Professional  Pages
Some people don't have a personal page. Or you want to target a business/brand instead. Go to their professional page and message them here.
Facebook will tell you their response time. The more active they are, the more likely they'll respond.
If you need to talk to a particular person or job title, ask for their email address.
Click on the About section, for more contact information.
Create a Friends List
You can create lists to organize your friends just like Twitter.
Set a specific criteria of who you want to join your lists. 
If Nothing Works, Use Email
Social media is a great place to interact with people, but it's not the best. Some people don't want to talk over DMs and Messenger. So the best way to reach them is via email. It's more professional and easier to track.
That's why I keep advising you to ask for your contact's direct email address. But before you start emailing them, you have to know the basics of a high converting email.
Learning how to write emails is a necessary skill that every entrepreneur and marketer should know. No matter the industry.
My Top 5 Writing Tips
State the obvious – Acknowledge that you been trying to connect via social media but don't make them feel guilty for not answering. Try this, "Hey Beth. Recently, I have been trying to reach you over social media, but I understand that you're too busy to reply. "
Write in "you" format – An easy way to turn a person off is to talk about yourself and how they can benefit you. Write in "you" form by explaining how you can help them. Address the problem that they're having and how you can solve it.
Share your research – Remember the research and conversation starter stuff I was talking about? Put it in your emails to show that you're not another spammer.
Have a clear focus – Your email should have one main point. Meaning, you shouldn't be asking for too much or talking about so many different subjects. Get to the point!
Be short – Long and wordy emails are annoying. Your emails should be about 250-word. Cut out unnecessary words and sentences that will drag your message.
Don't oversell – The key to email outreach is not selling your final offer too soon. You gotta be smooth like butter. Explain to them your opportunity and ask them to reply if they want to know more.
Here's an example of a good cold email:
To learn more about how to write great emails, please subscribe to email expert, Kai Davi's email list and buy his ebook, Outreach Blueprint. 
Have More Questions? Gary Vee Has the Answers
If you want more awesome and actionable advice, PLEASE check out Gary Vee's youtube channel. His Ask Vee Series will make you rethink your marketing efforts.
I also recommend you read his two books Jab, Jab, Jab, Right Hook and #AskGaryVee:
#AskGaryVee is his latest book in Q&A format. He addresses from topics like leadership to social media marketing.
Jab, Jab, Jab, Right Hook

is all about providing value. Learn how he grew his father's wine business to $10 Million by offering value.